Complete Construction DFW is a bathroom remodeling contractor that serves the Plano, TX area. Our hands-on approach to bathroom remodeling has enabled us to provide superior craftsmanship, adapting to the unique requirements of each client.
Plano BATHROOM REMODELS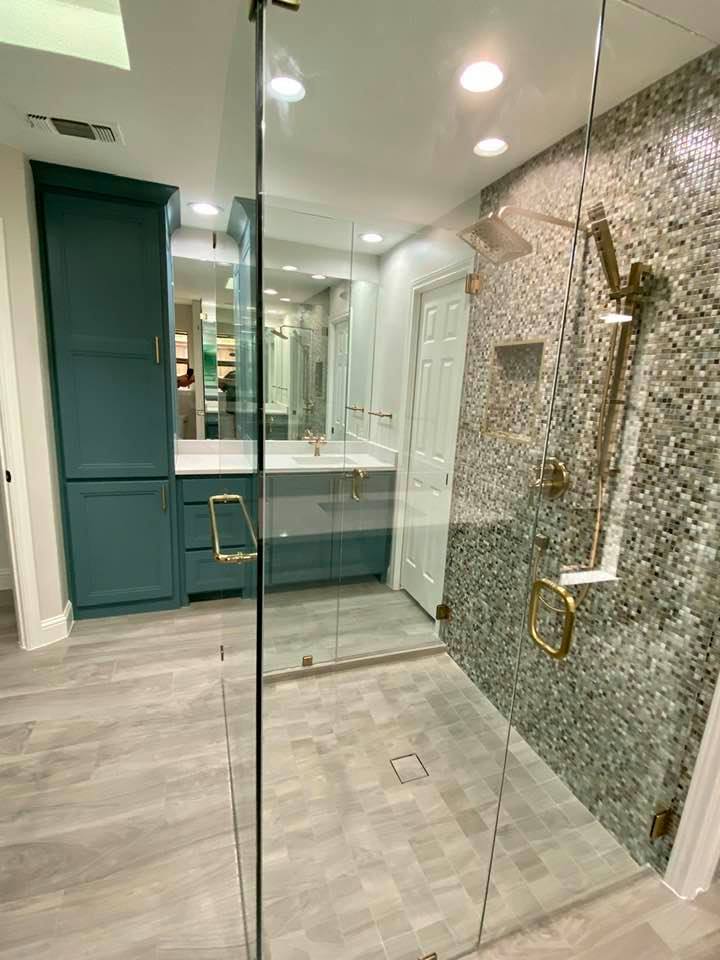 Most of us begin each morning in our bathrooms preparing for the day ahead. Bathrooms often set the tone for our day and provide a place to relax at night. Shouldn't they be beautiful AND functional? We consider both function and form in our bathroom remodeling work. Whether you're looking to simply change out a countertop, or are ready for a complete makeover, you can trust Complete Construction DFW for innovative design guidance and quality construction. From custom cabinetry and quality painting, to beautiful tile, granite, marble and solid-surface work, we have you covered. Click here to learn more!
BATHROOM REMODELING WITH CONFIDENCE
Few home improvements add more value to your home than bathroom updates. And fewer bring as much everyday enjoyment. Bathrooms will be utilized each day, and they are a great place to add comfort and luxury to your home.  Let us create the bathroom of your dreams. Maybe your bathrooms haven't been touched since they were built and everything is outdated. Or maybe a previous owner made upgrades that don't suit your style or the way you use the space. We get that!  And, that's where we can shine. We make it our business to stay on top of trends and we have the remodeling experience to know what works. We also know what upgrade will last and where your budget dollars will make the most impact in the overall upgrade. We can work with hands-off clients just as well as those that have a clear vision in mind.
DREAM BATHS IN Plano
As we plan for your Plano bathroom remodel, we'll give you options to go beyond what is standard, because we've got the experience and knowledge to do so. Have you ever considered:
a freestanding tub?
heated floors or towel bars?
a soaker tub?
backlit mirrors?
a steam shower?
automated lights, faucets or toilet seats?
bold tile and stone choices?
Let's get serious about that wish list, whether you've put it down on paper or dreamt it up over the years while getting ready each morning.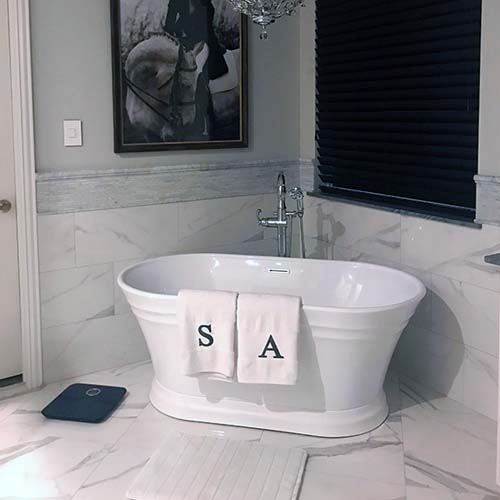 Experienced Plano Bathroom Remodeling Contractor
Complete Construction DFW knows bathrooms. We have the experience and knowledge you need to make style decisions for your bathroom that are fresh and current and will, most importantly, hold their value for years to come.  We can take you through the remodel process with confidence.  We'll be as discerning as you are with regard to your choices.  We only partner with trades who've proven to us they're the best in their business.  Furthermore, we understand you need the remodel work completed efficiently.  Any material impacts to our project timeline will only be made after careful consideration.  Throughout the process, we will maintain an open line of communication, keeping you up to speed on progress and providing dependable, experience-backed answers to all your questions.
Are you ready to get started on your dream bath?  Trust Complete Construction DFW to be your Plano Bathroom Remodeling Contractor! Contact us today.