Like it or not, the appearance of your workplace speaks volumes to your customers and employees. Are you presenting a professional image? Does the space where you receive clients indicate your commitment to quality? Cleanliness? Organization? Are you incorporating your brand elements into the space? Is your showroom functional and comfortable? Is your employee workspace conducive to optimal performance? Complete Construction DFW can help you take advantage of the space you have. Our office remodeling services are smart and affordable.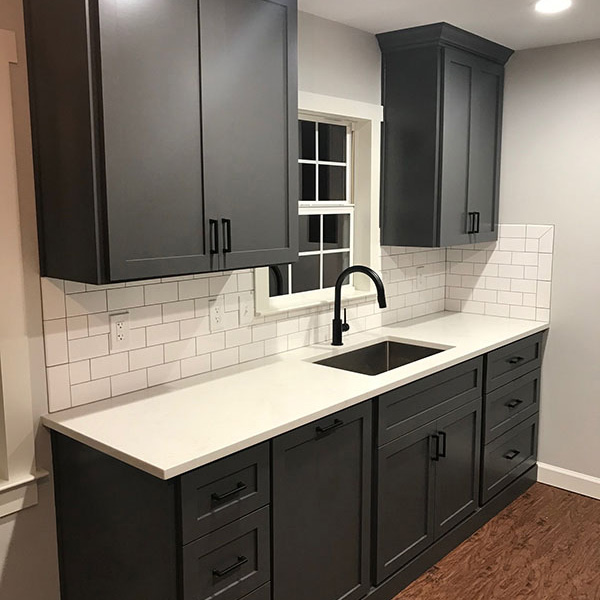 Our office remodeling services include:
custom cabinetry
countertops
building and removing walls
acoustic ceiling installation
bathrooms and kitchens
electrical and plumbing services
appliance installation
Value, Efficiency and Knowledgeable Consultation
Complete Construction DFW is in business for the modern business owner. Our team has the expertise and experience needed for your office construction and remodeling. You expect value – affordable build-out that will hold up for years to come. You need efficiency – prompt, dependable construction work. And, we understand that you will benefit from knowledgeable consultation – smart, space-saving and on-trend solutions. You can count on us to ensure you're compliant with safety and accessibility standards. And, you can count on us to bring the newest designs and innovations to your place of business.
Your Business is Our Priority
We get that you are running a business. Our construction planning and execution will keep your customers top of mind. We believe open communication is key in our line of work, so you can expect to hear from us regularly and you can expect we'll be listening to you throughout the project. We work to keep the impact to your business at a minimum, scheduling with consideration to your overall enterprise operation, guiding you through any challenges with proven accommodations.
Complete Construction DFW provides functional, durable, attractive build-out. We can design and build a workspace that reflects the values of your business and maximizes your output. You can check out some of our recent work here. We invite you to partner with a team who truly understands a business owner. Contact Complete Construction today to get started.