Installing custom kitchen cabinets in your home is an excellent way to ensure that they meet both your wants and your needs, and that you are happy with the finished result. A contractor will work hard to create these cabinets for you and the result will be a gorgeous kitchen that you enjoy spending your time in. If you aren't quite sure what style of kitchen cabinets you want, you'll be happy to know that you have so many amazing options. Here are three style ideas for your custom kitchen cabinets.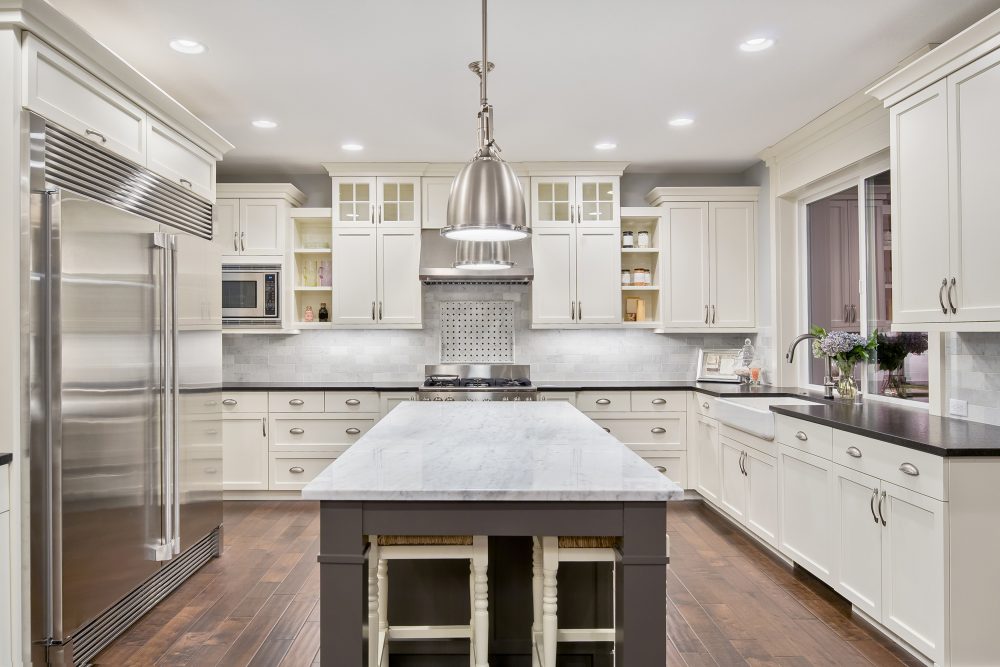 Open Shelf Cabinets
A very trendy and unique style of cabinets are open shelf cabinets. These cabinets are an excellent option if you are looking for something that is more simple and modern. Having upper cabinets that are open shelves and lower cabinets that are traditional cabinets can help give you the storage space that you need for all of your items, while still creating the look that you desire.
Glass Door Cabinets 
Cabinets that have glass doors on them are another great option for you. These cabinets are great because you have so many glass options. You can choose to go with a clear glass, an opaque glass, or a variety of glasses that have designs on them. The clear glass allows you to show off some of your decorative pieces inside and the glass designs allow you to add some more detail to your kitchen.
Multi-Colored Cabinets 
If you like the idea of incorporating more than one style and color of cabinets into your kitchen, then multi-colored cabinets are a great option for you. You can go with a lighter natural wood color, along with a darker stained color. You can also choose to go with white cabinets mixed with another color of cabinets, such as blue, green, etc. A great way to contrast these cabinets is to have one color on the top and the other color on the bottom.
To learn more awesome style ideas for your custom kitchen cabinets, or to hire a professional to help you get started today, visit us at Complete Construction DFW.