If you're looking to make your home into a more livable space and enjoy the finer things it has to offer, then you'll need to consider adding a walk-in shower. These days, there's a pretty big selection of walk-in shower units that can make your bathroom into a spa-like retreat. While many homeowners consider walk-in showers as a home remodeling option, they don't quite understand what separates them from regular ones.
Below are five reasons why you need a walk-in shower in your home.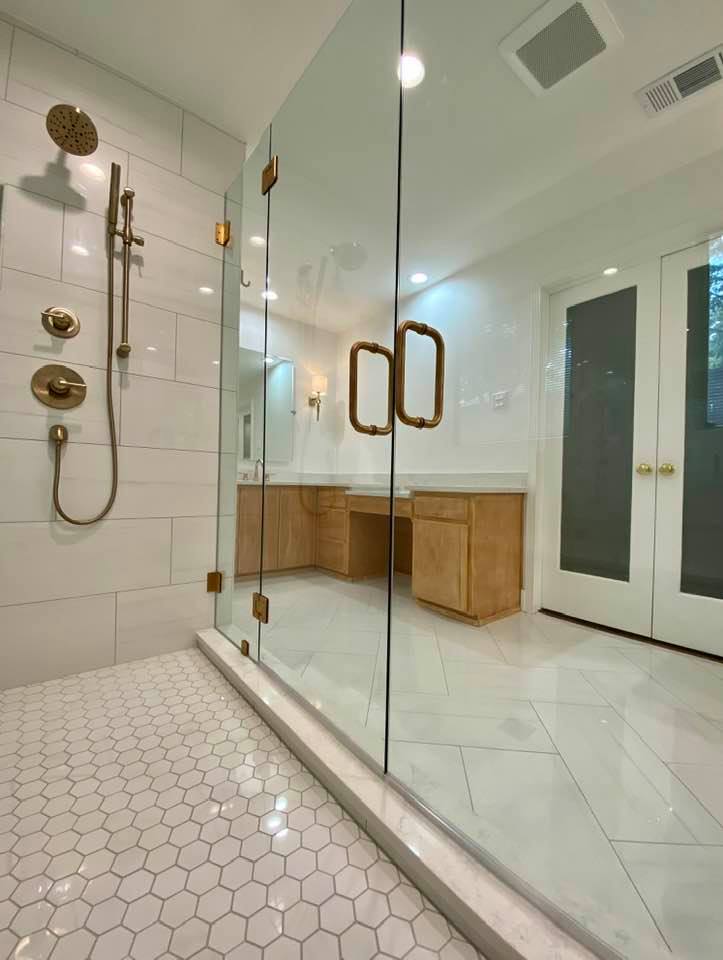 1. Walk-In Showers are Very Efficient
Walk-in showers are simply more efficient than traditional showers in multiple ways.
First, they're not enclosed by a shower curtain or door, which means there's no way for any water to leak out of the area and onto your floor. This means less cleanup after you take a shower and fewer mold issues overall, which is especially good for people who suffer from allergies or chronic asthma problems.
Second, walk-in showers are much easier to clean than their counterparts, because there aren't any nooks and crannies where dirt and grime can hide. One pass with a squeegee and you're done!
2. Walk-In Showers Help Save Water
The average bath uses up to 70 gallons of water, while the average shower only uses about 10-25 gallons of water. You can reduce your water use by installing a walk-in shower instead of using a bathtub. And one of the best ways to save money on your utility bills is through saving water.
3. You Can Customize Your Walk-In Shower
If you want to get a shower with custom features, a walk-in model is your best choice. With a walk-in shower, you can include a bench or a seat inside the shower.
You may even be able to add waterproof cabinetry for storing all of your bathing essentials. Walk-in showers also give you the option to install shelves for shampoo and soap bottles.
4. Walk-In Showers Match Many Bathroom Styles
Walk-in showers are a great addition to many bathroom styles. There's no question that they can easily fit into a modern bathroom design scheme, but they also look great in bathrooms with farmhouse and industrial elements, too.
This is mostly due to the fact that there are so many different types of walk-in showers available for you to choose from — whatever your tastes may be, there's likely an option out there that caters exactly to them.
5. Walk-In Showers Provide More Room
Since there is no tub or enclosure, a walk-in shower provides much more room. You don't have to worry about stepping into the shower or climbing over a tub wall, so the entire space can be used for the actual showering area. You have more room to move around and you also have more space for all your toiletries, shampoo bottles, and other items that you need in the shower.
Need a new walk-in shower for your home? Contact us for walk-in shower installation! Our team will work with you to ensure that your new home remodeling project is completed in the time frame and budget that you have selected.