Flexible space is the one home improvement trend here to stay. But a lot of homeowners have features in their current kitchen that no longer work. When it comes to a kitchen remodeling project, it's all about individualism. While one person wants to remove the never-used bar counter element that became a mainstay in the early '60s, another homeowner wants not one, but two kitchen islands.
The key is to figure out what needs to stay and what needs to go – particularly if the kitchen is more chaotic and messy due to working and teaching at home. A dynamic kitchen space meets specific challenges that come with more people staying at home. Homeowners want to solve the dilemma of how to work and teach children at home as well as feel mentally uplifted.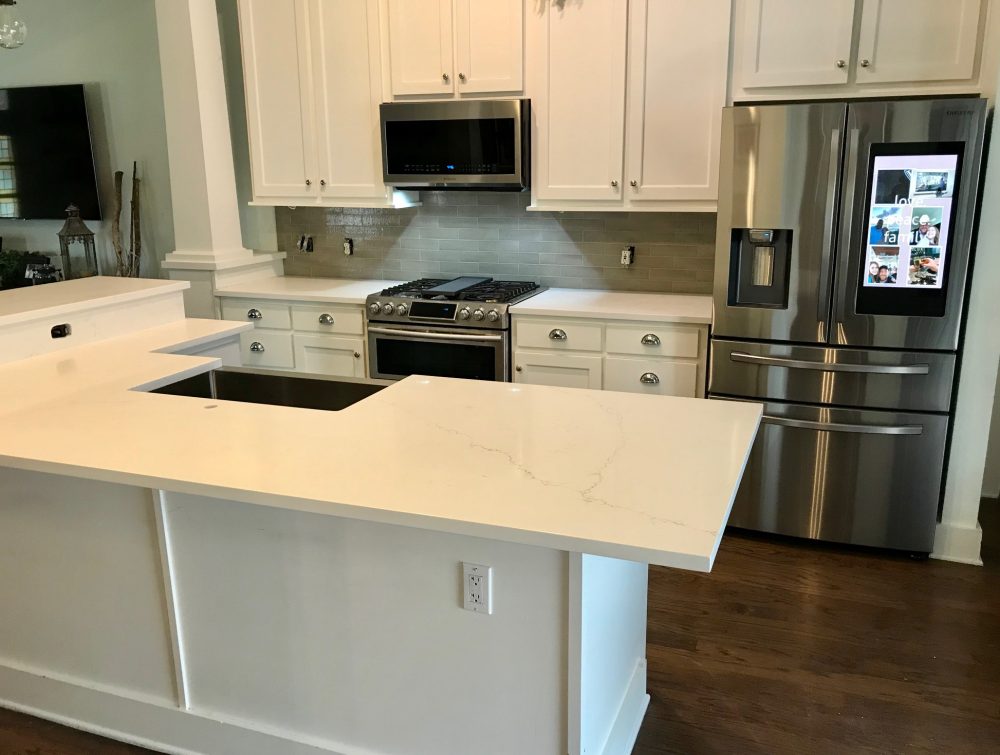 Working and schooling in the kitchen
Having a prep kitchen as well as a main kitchen is a great solution for the busy household. One kitchen is where people gather to socialize or work while the other is where everyone hides their vegetable scraps, take-out bags and empty cans. When remodeling a home, find out whether it makes sense to divvy up the space so you have a second kitchen. A prep kitchen not only hides the clutter but prevents offensive cooking smells from wafting into the rest of the eating and living areas. Hybrid kitchen islands or dual islands provides more functional space for finishing up a work conference call or impromptu homework help session with the kids or grandchildren.
Overcoming the at-home blues
People feel more relaxed and inspired to be productive when they are in a beautiful space with curated items of yesteryears. Whether you incorporate vintages hutches or choose a heritage-style vent hood, find ways to make the kitchen speak about the past. In some cases, a kitchen cabinet renovation that keeps the existing cabinets works best. Cooking and dining itself is a way to connect to the past family traditions as well as try new recipes.
Removing the impractical features
Most people don't sit at the kitchen bar to work on homework or have a drink because it's not as comfortable. A practical alternative is to design a kitchen with ergonomics in mind. Consider appliances in drawers. Use old space for modern multi-functional appliances. Focus on push-open and close doors for a streamlined look, clever storage and pantries. At the same time, be realistic about your own personal cooking and dining habits. If you tend to eat out a lot, a top-of-the-line microwave is more helpful than a gigantic pantry with stale food.
At Complete Construction DFW, we take care of our client's personalized kitchen and bathroom remodel plans as a locally-owned general contractor. Talk to us, too, about window installation to improve energy efficiency and safety concerns. We serve the Dallas/Fort Worth area. For ideas about kitchen countertops, kitchen cabinet design and large or small kitchen remodels, please contact us.