Your kitchen might be a central hub for your home, but your kitchen remodeling should be unique and personal. After all, you spend a great deal of time in this space, and it should match your decor, style, and personality to create an oasis in your home.
If you've never done kitchen remodeling before, we have good news! It's not as hard as you think. Here are a few pointers to make sure your remodel goes as smoothly as you want and need it to.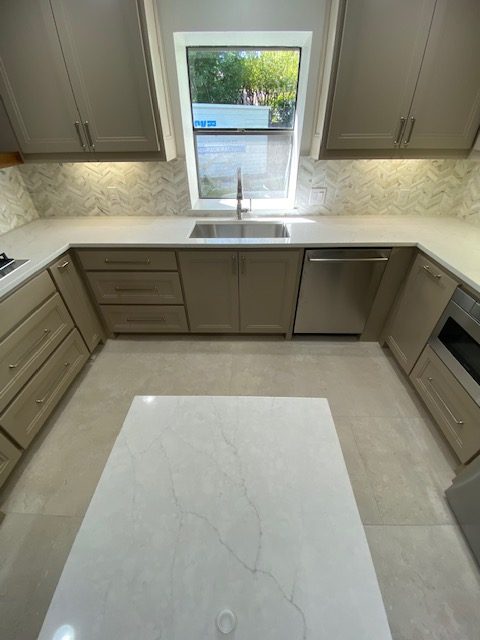 Kitchen Remodeling Done Right
The first thing you'll want to do is choose a remodeling company you can genuinely count on. Check reviews, ask around, but most importantly, stop in and have a word with the associates there. You're sure to find out what you really need to know.
Beyond that, there are some other things to keep in mind as well:
Create a budget first. This not only helps you stay within reasonable financial confines but allows your remodeling associates to help steer you towards products that will not take you too far off the beaten path. Professionals can quickly estimate an entire project, so they'll know how to direct you concerning products and services.
Plan for decor-matching options. If you're looking to match an existing decor scheme, be sure to let your associate know right away. This can save time and keep you on track if you happen to see something you like but doesn't match your requirements.
Consider functionality. If you need more counter space, be sure to make that a priority. However, if you need something that's heat and scratch resistant, you'll need to put that towards the top of your list as well. Other factors to consider are self-closing cabinet doors, easy to clean backsplashes, or waterproof flooring, just to name a few.
Getting Started with Kitchen Remodeling
Once you have your requirements and preferences in mind, it's time to contact us finally. Seeing all the materials, products, colors, patterns, and more is a great way to bring your dream to life. What's more, it allows you to see model kitchens, which can help you point out exactly what you want, quickly and easily, and without having to describe lots of extras.
Be sure to ask plenty of questions and allow us to earn your business. We look forward to seeing you!