Having a newly remodeled master bathroom can be an exciting experience. You have this beautiful, new space where you can relax. If you are considering remodeling your master bathroom, here are three great features we'd suggest including.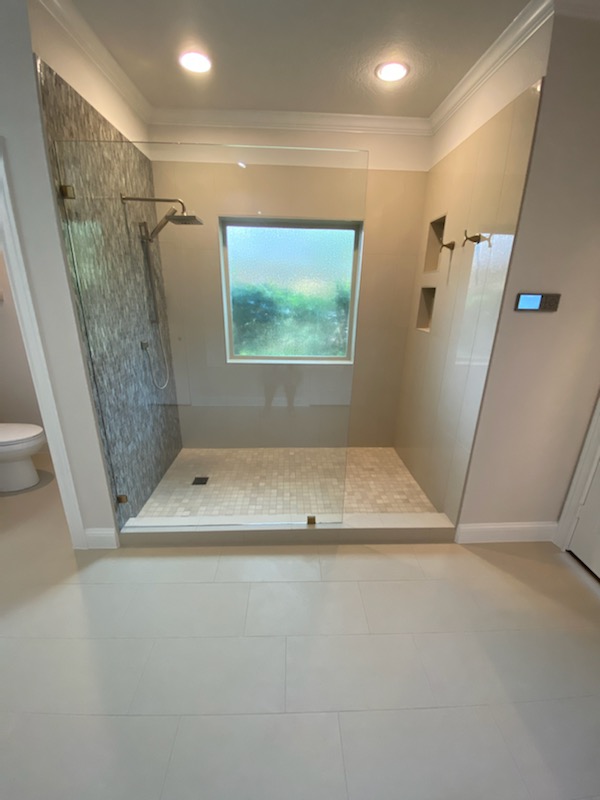 Double Vanity
If you share a bathroom with your spouse or partner, having a double vanity makes getting ready for your day so much faster. You can each have your own sink, mirror, and counter space. Not having to wait for your partner to be done at the sink is just one bonus. Because you'll each have your own counter space, you won't have to worry about the other person's bathroom items getting in your way. You can also include storage space under each of the sinks, giving each of you your own place to keep your toiletries.
Dual Showerheads
There is just something luxurious about having two showerheads. Generally, you can adjust the angle and settings separately on each showerhead, allowing you to have your ideal showering experience. There are a lot of dual showerhead options, so you can really pick the one that fits your personal style and preferences. One great thing about dual showerheads is that while they are wonderful in large showers, even if your shower is on the smaller side, there are dual showerheads that work well in smaller showers as well.
Marble Flooring
There are many benefits to having marble flooring in your bathroom. One of the top benefits is that it looks nice. If you want a master bathroom that radiates luxury, you can't go wrong with marble. Along with that, marble is durable. It isn't going to break and crack every time you drop something on it. With proper maintenance, marble flooring can last for quite a while.
If you need help with your bathroom remodel, contact us. At Complete Construction DFW, we are dedicated to helping you create your dream bathroom.