Does your bathroom look old and outdated? Would you like to transform it into a contemporary and functional space that speaks your unique style? When it comes to bathroom remodels, the sleek, minimalist, and elegant appeal of frameless shower glass makes it the perfect option. These high-quality screens help enhance your bathroom's aesthetics and your home's overall value.
If you're undecided about adding frameless shower surrounds in your bathroom, here are three benefits of making this worthwhile upgrade in your upcoming home remodeling project.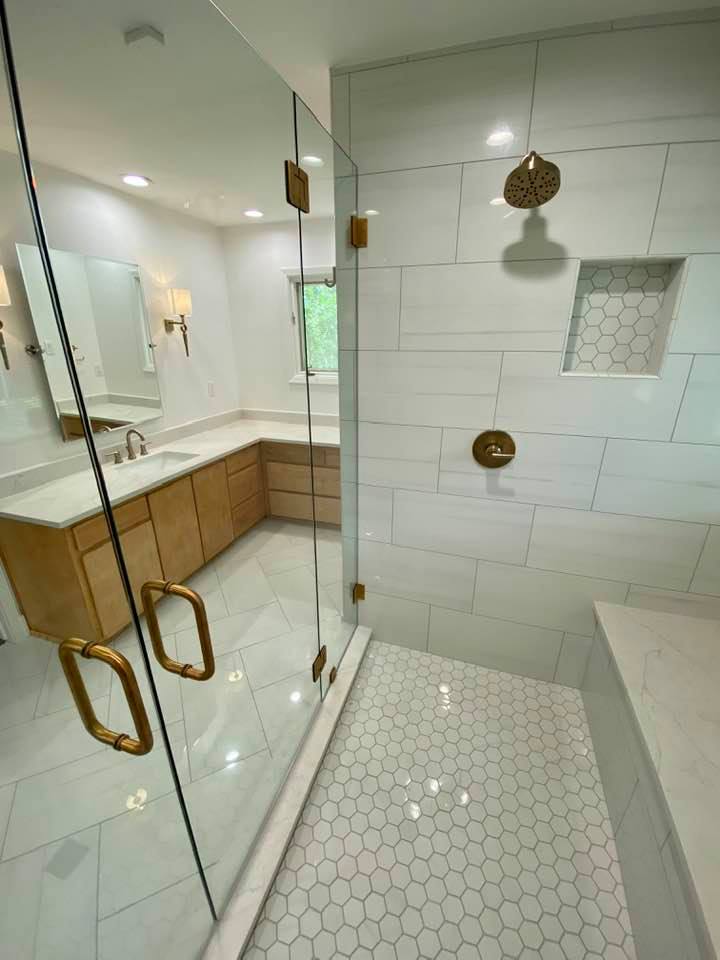 Provides a Contemporary Design
Frameless shower screens are sleek and clean, fitting in any bathroom design of your choice. They quickly and effortlessly enhance the look of your interior bathroom space. Since they lack frames, they introduce a seamless, contemporary feel. Don't skimp on frameless shower screens if you're after a sophisticated and minimalist design in your bathroom remodel.
Creates the Illusion of a Spacious Bathroom
One of the smallest spaces in your home is the bathroom. Because of this, its design must focus on maximizing every inch of space available. Generally, standard shower screens make bathrooms appear smaller because of their thicker frame enclosures.
However, adding frameless shower screens helps create the illusion of an immaculate, spacious bathroom. Besides, they allow in more natural light, unlike shower curtains that block light.
Highly Customizable Solution
When dreaming of a particular style or appearance in your bathroom, frameless shower screens can help you achieve that effortlessly. Since there are no frames, bathroom designers can format the glass to the shape you need. While square and rectangles are popular options for shower rooms, frameless shower screens give you the luxury of endless possibilities, including oval and circular options.
Are you ready for a bathroom designed to inspire and add value to your home? Consider adding frameless shower screens to achieve your dream. Contact our specialists at Complete Construction DFW to request a free quote and get more advice and support regarding your bathroom remodeling options.