If you are looking into redesigning your kitchen, or even if you are designing your kitchen for the very first time, you have a lot of fun decision to make. One great option that you have is open shelving for your kitchen. Here are three great reasons to go with open shelving in your kitchen.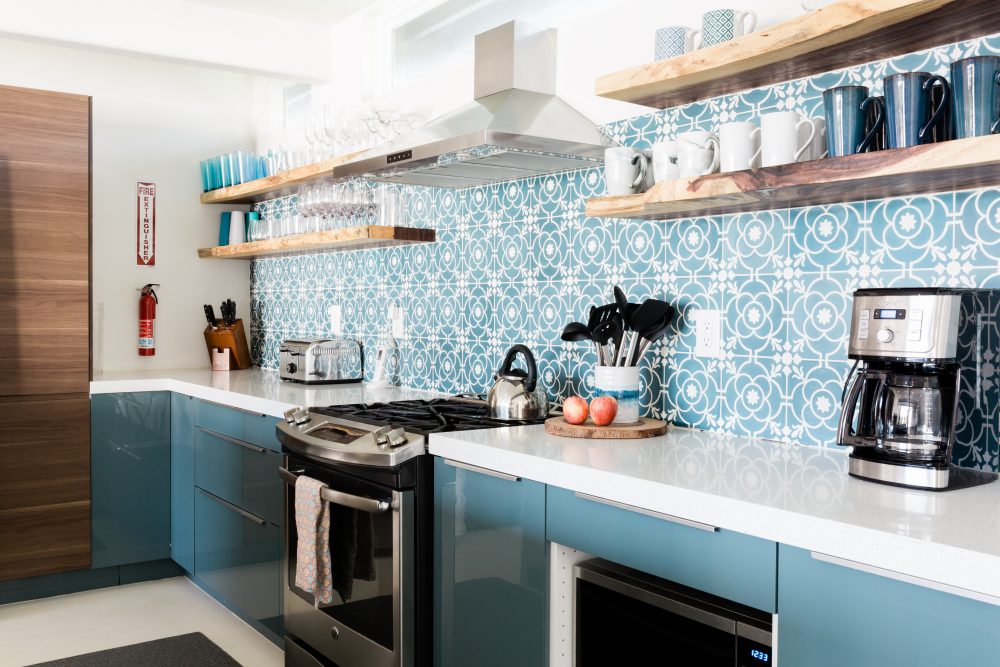 Create A Minimalist Look
A very popular style for kitchens right now are minimalist style kitchens. These kitchens look much cleaner and essentially have less in them overall. The open shelving helps to add to this effect, because rather than having one or two walls with large cabinets on them, you instead have open shelves that take up much less space. These open shelves still hold what you need them to and function well, but help you stay with that minimalist look that you desire.
Great For Displaying Certain Pieces 
Open shelves in your kitchen also do an amazing job of displaying different pieces. This is perfect if you have some fine China or other pieces that you are proud of and want to display for others to see when they come into your kitchen. This can add some beautiful decor to your kitchen and help you to tie in all the colors and the themes that you desire.
It Creates A More Open Space
Lastly, when you choose to go with open shelving in your kitchen, you are helping to create more of an open space. Because you don't have as many large cabinets on your walls, this makes the space look much more open. This can also help to make your kitchen look even bigger, which is always a bonus. At the same time, you still get the storage space that you need because you have all the bottom cabinets to put items in as well.
To learn about more reasons why you should go with open shelving in your kitchen, or to look into having open shelving installed today, visit us at Complete Construction DFW.