Today, the bathroom tops the list when it comes to house resale value. Bathroom Remodeling is a good return on investment that helps homeowners to achieve the target sale price. With extra touches of an up-to-date bathroom improvement, it acts as a selling point to potential buyers. New homeowners are on the lookout for bathrooms that will provide them with an enjoyable experience.  Here are some bathroom remodel tips that will get you the best return on investment.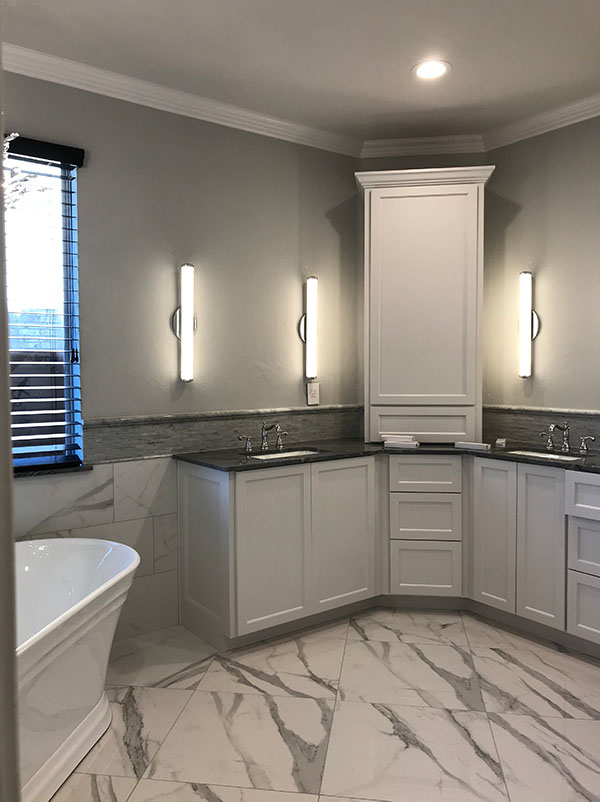 Space Utilization
Bathroom remodel need you to plan wisely on the space with functionality in mind. The layout should allow proper clearance of the shower and cabinet doors. Create more space by replacing vanity cabinets with wall mounted sinks. The blank or hidden spaces can be converted into storage areas as long as they don't encroach on the bathroom's footprint.
Materials
Homeowners will get the best resale value if they use high-end materials in the bathroom remodeling. Young couples are looking for bathrooms with trending features. This increase the home's value and they include;
Faucets and Fixtures: Choose from a vast selection of in-style and durable bathtub and shower faucets, that you can pair to spruce up your bathroom. Ensure they match with the other fixtures to give the bathroom a new look and feel.
Double Sinks and Walk-in shower: Homeowners prefer double sinks and walk-in shower in the master bathroom. The features add a huge amount of style and practicality, which adds value to your home.
Bathroom Additions: Include materials that are aesthetically pleasing and functional such as ceramic tiles, freestanding tubs, frameless glass doors, heated floors, push button locks, and stone countertops. The remodeled bathrooms with these features have a better return on investment.
Renovations
Homeowners achieve their target sale price range by spending money in the renovation of systems in the bathroom. These will include;
Ventilation: The bathroom should have a positive impact on health by ensuring it has properly designed ventilators.
Lighting: Natural and substitute light helps to preserve the appearance of space in the bathroom. The lighting options for your bathroom should match the installed fixtures.
Painting: Most buyers will appreciate trending colors in bathrooms that don't look outdated. Fresh colors are clean and add light in rooms.
Complete Construction DFW has a wide range of home improvement services that include bathroom remodeling. Chris is the owner who has the best experience in the business with a dedication to high-quality and attention to detail that gets the job done.
When in need of a bathroom renovation with a good return on investment, contact us, and schedule a bathroom remodeling estimate today.