There are to many ways you can improve your home and increase your property value. But which ones are really worth the effort? Technically, almost all of these home improvement options are, but here are some you can do on a relatively low budget.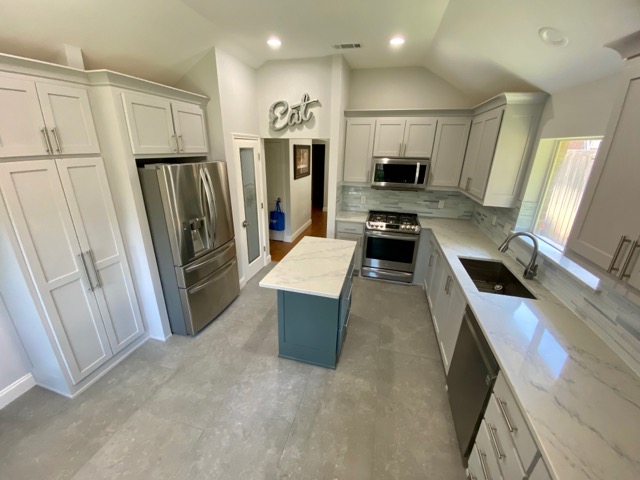 Improve Your Home's Interior
The inside of your house should never be neglected. According to consumer reports, a remodeled kitchen can add upwards of 7%, which can also be done on a budget. You could simply need a fresh coat of paint or a new stain and make it look brand new. New bathrooms, windows, fixtures and flooring can also increase your homes value by 56%. It has also been suggested that even installing new energy efficient windows can add upwards of 15% of your homes value. Custom cabinets are always another great choice as you can ensure what materials they are made out of.  Little island counters are also a popular addition to a kitchen which can add some value. Even replacing your old light bulbs with the newer energy efficient LEDs, which can cost around $7 per bulb, can increase your home's value by 3%. Even if your home is worth 100k, that's still a $3000 investment for only a hundred bucks or so. Definitely worth the ROI.
Improve Your Exterior Surroundings
Not only does improving your home's exterior increase your value, even on a tight budget. Building a deck is a great way to get a massive return on your home. According to Nationwide, your homes ROI can be increased by as much as 76%. You can also build a patio for almost 1/3rd the price of a deck and still add some value to your home. Planting trees, shrubs and mini gardens can also increase your home's value by another 50%, according to an article by Forbes. Just simply painting the exterior of your home can add as little as 5% or as much as 50%.
Call one of our expert carpenters today and get your home improvement projects started!