Remodeling your home can be an exciting prospect, particularly if you have been waiting to transform your home's interior for years. However, nothing can turn a dream renovation into a nightmare quicker than choosing the wrong contractor for the job. Finding the right contractor is critical in order to ensure that the process goes smoothly and that you end up with the dream home that you have always wanted. Yet, how can you find the right contractor for the job? Here are a few tips to help you choose the right contractor to remodel your home.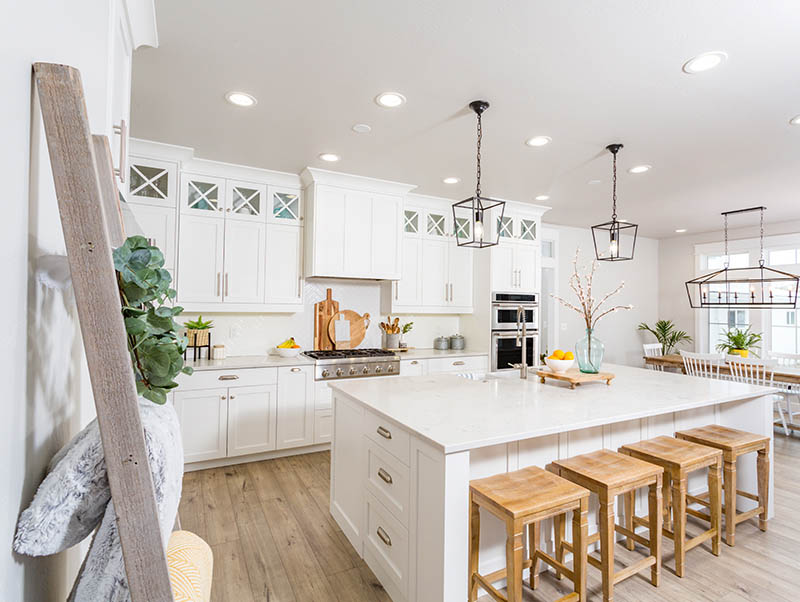 Read Reviews and Ask Around
Before you begin meeting with local contractors, it is important that you research contractors that you are considering working with. Looking at online reviews can give you a good idea of what it has been like for other customers to work with a given contractor, which can save you from a potential scam. It is also important to see if a contractor has any complaints listed with the better business bureau, as seeing how a contractor handled past complaints can give you insight into their customer service skills. You should also consider asking friends, family, and neighbors for recommendations, as it is likely that someone you know has had their home remodeled. Getting a referral from someone you trust is a great way to find a reliable contractor.
Check References
As you begin to narrow down your options when looking for a contractor to partner with for your remodel, you should consider asking potential contractors for references. Most experienced contractors will have a list of references from past customers who are willing to speak to the quality of their work. Speaking with a contractor's previous customers can give you a better idea of what it would be like to work with them and whether or not they may be a good fit for you. You should also ask to see samples of their previous work, as this can help you to determine if their style and skillset meets your needs.
Confirm That They Are Licensed and Insured 
Whenever you plan on having someone work on your home, it is critical that you ensure that they have the proper license and insurance. While requirements vary, most states require that contractors meet certain licensing and insurance standards. It is particularly important that you make sure that a contractor is properly insured, as you may find yourself liable if an uninsured contractor injures themselves, or someone else, on your property. A contractor should not have a problem showing you proof of their licensing and insurance, and if they try to object, this is likely a red flag of a contractor you do not want to work with.
It is important that you take certain steps to ensure that you choose the right contractor to work on your home remodel. Contact us  at Complete Construction to learn more about how you can find an experienced contractor in your area, as well as to learn about the services that we offer.