Remodeling a bathroom in your home can give you back twice the amount of what you spent on remodeling it. To be able to get that much out of remodeling your home's bathroom, you have to spend your money and use your resources wisely. For example, why would you completely renovate a bathroom that just needed a few touch-ups to increase home value? You can increase the value of your home's bathroom by simply adding fresh paint to the walls, updating the flooring, replacing outdated fixtures, getting new porcelain, or upgrading the windows for better privacy that homebuyers would love. Knowing when to call a professional to help you with remodeling your bathroom could help you save time, money and materials.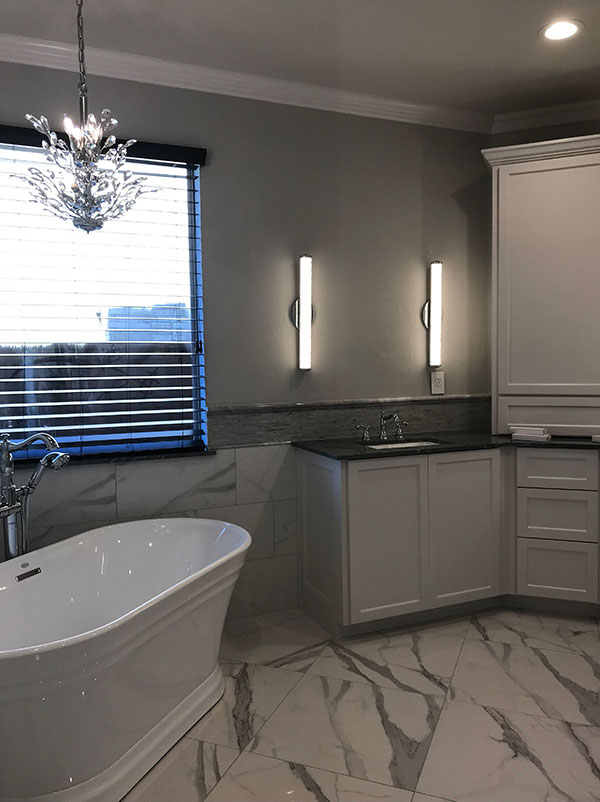 Paint
The paint in the bathroom either can make it or break it. Bathrooms are very wet and one of the most used rooms in a house, so not only the color of the paint will be important, but also the quality. It is unpreventable to keep water off your bathroom's paint job forever, so getting the right paint is crucial to increase your bathroom's value. You can learn more about what it takes to paint your bathroom the right way here. 
Flooring
You can increase your home's value by updating the existing tile to a much more modern tile. A bathroom trend in 2020 is to have super-sized tiles. Replacing tiles in a bathroom is extremely hard work that is better left to be done by hiring a professional.
Replacing Fixtures and Porcelain
By porcelain, I'm talking about the tub/shower, toilet and sink in your bathroom. Installing a stand-up shower is a hot bathroom trend in 2020, but you shouldn't want to take out all bathtubs in your home because you will most likely lose potential home-buyers that have children. When replacing a sink, toilet, shower or tub, it is best to hire a professional due to the heavy plumbing involved. If porcelain is out of your budget, then you can simply update the fixtures in the sink and shower to increase the value of your home's bathroom.
Windows
Another hot bathroom trend in 2020 is privacy windows. Inconvenient, but totally necessary for ventilation and natural light, bathroom windows are windows in the house that potential home-buyers look to have an element of privacy. Windows with privacy features can definitely bring your bathroom's value up. Here are ways to update the windows in your bathroom to have more privacy and modern touch on any budget.
If you need help remodeling your home, contact us and we will be glad to assist you in remodeling your home the way you want it.