There are many remodeling ideas for your bathroom, having a new sink, new tiling, ceiling, walls, countertops and cabinets. According to consumer reports, there are two which are proven to increase your home's value by upwards of 2%. It may not sound like much, but for spending only a few hundred bucks on a toilet and another few hundred dollars on a walk in shower, for a total of almost $1000 – $1500, can give you a return of upwards of $4,000, isn't that worth the investment? That's anywhere from 2 – 3x the return of your investment.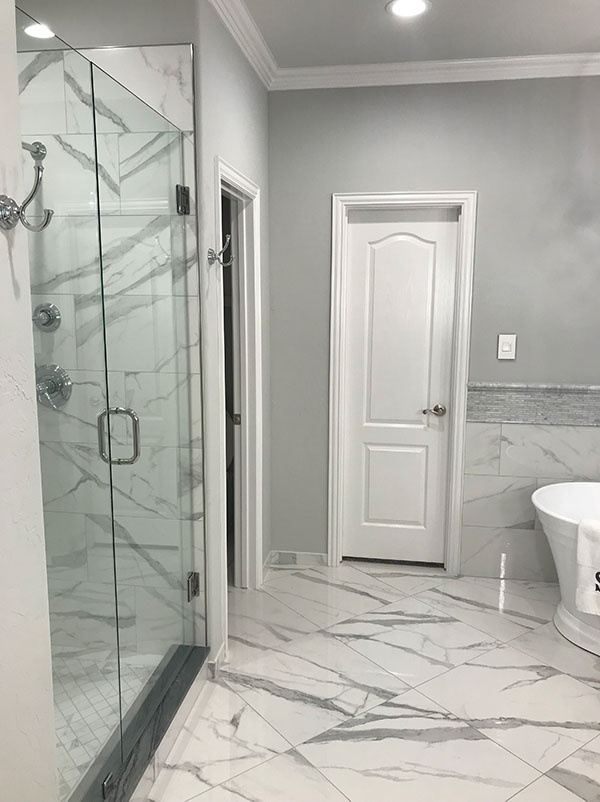 Consider Installing A Walk-In Shower
Walk-in showers are always a great option for a master bedroom, especially if as a new homeowner you are getting on in years. Walk in showers are very easy to clean especially if they come with tiling. They are also much more accessible than bath tubs, as you don't have to lift your legs and climb over which can be a serious problem as you get older. A walk-in shower can also be built directly into your bathroom and use the same tiling or wall design that you chose. Having a seamless bathroom is always more aesthetically pleasing over ones where you can see where the installers clearly cut or didn't do a good job installing.
Add A Comfort Height Toilet
If you are caring for an older person or if you yourself are getting into those years where it is difficult to get up and down from your seat, a comfort height toilet can be of great service. They are ADA compliant because they match the height requirements. They also look the same as a regular toilet, and can actually give you a higher return.
If you are looking at bathroom remodeling options at your home, give us a call today! One of our experts would love to talk to you!