Your drywall is part of the basic interior structure of any building, so it is very important that this drywall is kept in good condition. This helps to keep the structure of your building secure and also allows the interior of the building to look great. If you are in need of services for your drywall, it is important to hire a professional for the job. Here are three services that a professional can offer your for your drywall.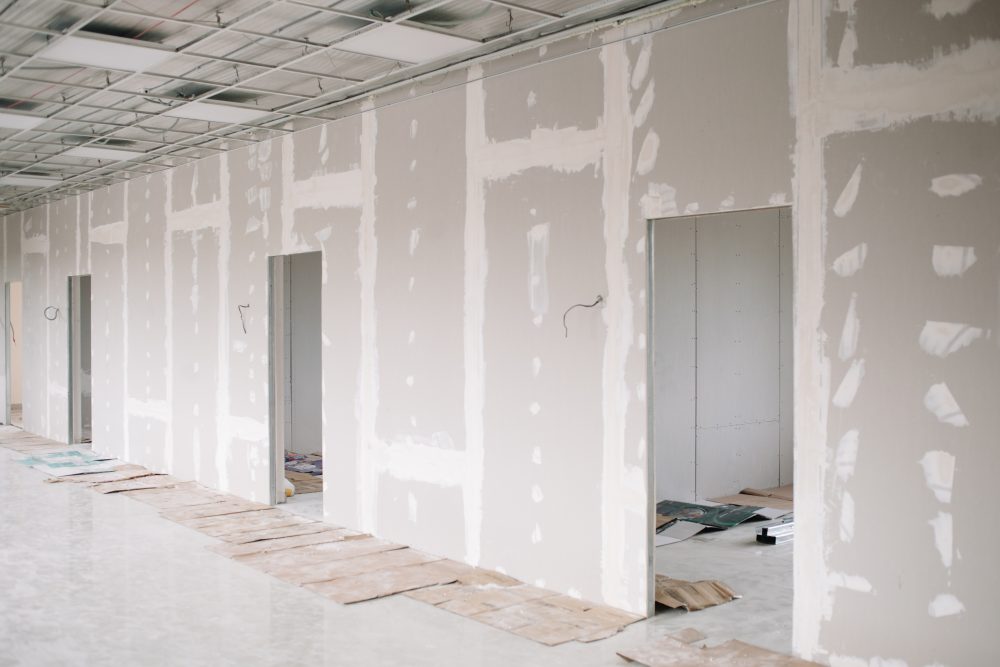 Install New Drywall
One excellent service that a professional can offer you is the complete replacement of certain areas of your drywall. This is important if your drywall has been damaged beyond repair, or if it is so old that it is beginning to deteriorate. The replacement of your drywall can add years of life back to your building and will provide you with updated structural support.
Repair Your Current Drywall
If you have small areas of drywall that have been damaged due to pests, impact, etc., it is a good idea to hire a professional for this type of repair. They can go into your wall and fix this small area so that it is secure and looks just like the rest of the drywall once again. This helps you to get these small repairs done quickly and effectively, which is very difficult to try and do on your own.
Paint Over Your Drywall 
Lastly, professionals can paint over your drywall for you. This is very important after a drywall replacement or repair, or if you have a new structure that has not yet had paint placed over the drywall. In any case, the professionals will do an excellent job and will leave you with gorgeous painted walls.
To learn more great services that a professional can offer your for your drywall, or to hire a professional today, visit us at Complete Construction DFW.