Having a master bathroom in and of itself is an amazing thing, but having one that is up-to-date and functional for you and your spouse is even better. A lot of the time when you purchase an older home, the bathroom may be dated and it may not have all of the modern luxuries that newer homes have. Thankfully, you always have the option to remodel. There are so many incredible things that you can do to update your bathroom and make it perfect. Here are some great remodeling ideas.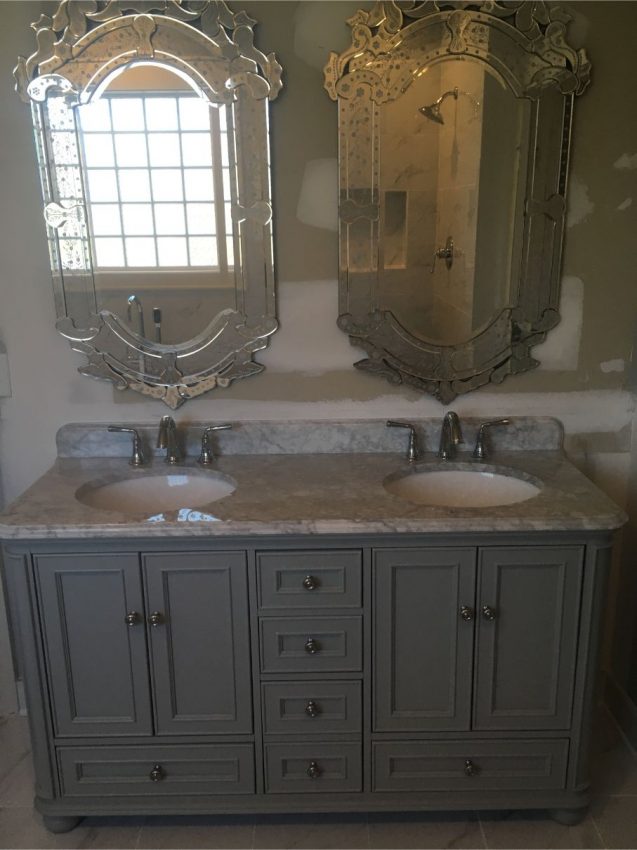 Add A Double Sink 
If you and your spouse are in the bathroom at the same time, sharing the sink can be difficult. This is where the idea of installing a double sink comes into play. A double sink makes it so much easier for the two of you to brush your teeth, do your hair, wash your hands, etc. It also gives you more counter space for all of your items and does a better job of keeping them separated.
Install A Jacuzzi Tub 
One of the most relaxing things to do after a long day is relax in the tub. If this is something that you enjoy, then installing a jacuzzi tub in your master bathroom is a great idea. Jacuzzi tubs are longer and deeper than standard tubs, so most people can fit inside of them comfortably. Jacuzzi tubs also come with jets inside of them that you can turn on to create bubbles and give yourself a water massage during your bath.
Retile Your Shower 
A lot of older homes have showers that look very dated, and they may or may not contain tile inside of them. A great way to modernize and update your shower is to retile it, or replace whatever you have in your shower with tile. When it comes to tile, your options are endless. There are so many colors, styles, and cuts to choose from. You can choose to go with a gorgeous angular design, or a simple square format. The grout can also add depth and personalization, depending on what color you choose to go with. This makes your shower not only completely functional, but it also makes it a gorgeous addition to your master bathroom.
To learn more about bathroom remodeling, visit us at Complete Construction DFW.