If you are considering a kitchen or bathroom remodeling project, the sky really is the limit! There are many ways to approach either project, from the smallest details to a complete overhaul. The important thing is that you settle on a remodeling form that works best for you and your needs. You can even work within a budget and still accomplish everything that's important to you.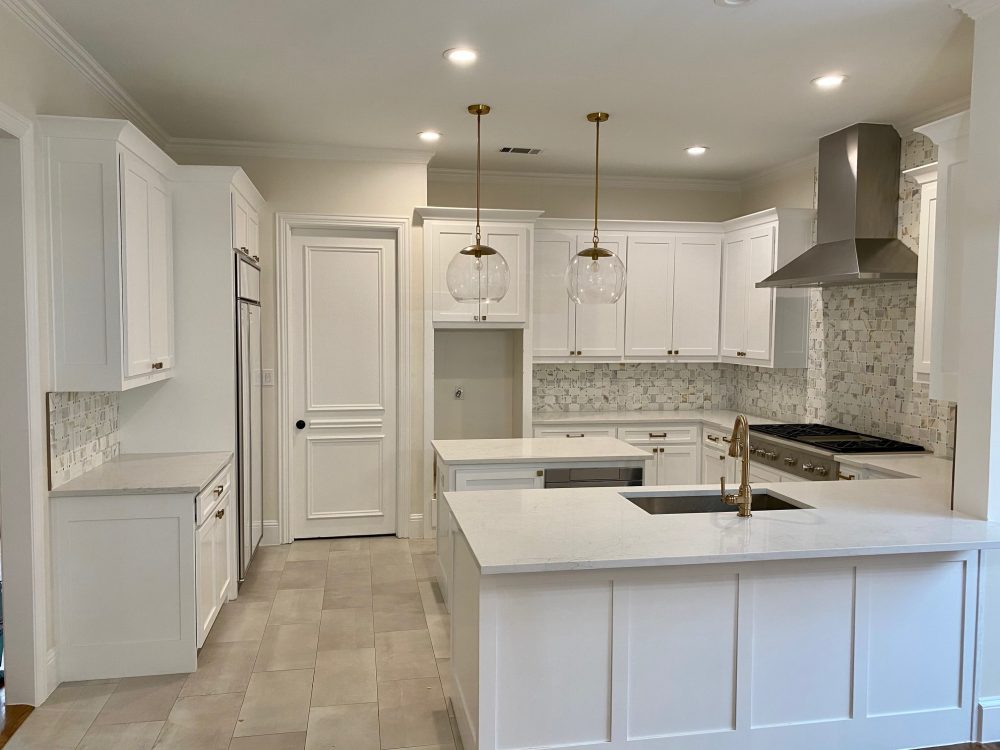 Possibilities in Kitchen & Bathroom Remodeling
It could be as simple as the need for new kitchen flooring or as complex as rearranging appliances or adding cabinetry. The fact is, kitchen and bathroom remodeling is all about making your home better looking, more accessible, and completely functional for day to day routines. We cater to many aspects in each room, all working towards meeting and exceeding your needs and preferences.
For instance, in kitchens, there are many ways to enhance the space or make it easier to use. Add new flooring, countertops, backsplashes, or wall color for a stunning new look. Replace or reface your cabinets, move or add lighting or electrical outlets, or upgrade your entire line of appliances for excellent functionality you'll take advantage of every single day.
You can take on many of the same projects for the bathroom you might choose for the kitchen, with some subtle differences. Since comfort is so important in this room, you might opt for all your upgrades to result in comfort more than anything else. Lighting is essential in this room as well, so be sure to consider all your fixtures as well as the type of lighting you'll use. It matters more than you think it does.
Let Us Help!
Whenever you're ready to get started on your kitchen & bathroom remodeling, all you have to do is contact us to get started. Not only will we make sure we're working towards your dream goals, but we'll even help break things down into project sizes you can handle. For instance, if you're not financially ready to take the plunge and do everything all at once, we'll be more than happy to show you how you can break down an entire project and complete it a step at a time.
Yes, it will take longer this way, but you won't be disappointed! Call us today!